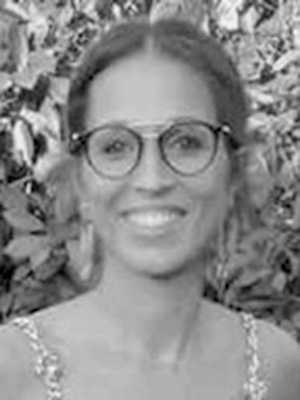 Liliana Coutinho Magalhães
Senior Lawyer
Contact
Email: lm@cratimor.com
Main Practice Areas:
Litigation, Labour Law, Civil Law, Commercial and Corporate Law, Banking and tax.
Academic Background:
Postgraduated Studies in Labour Law by the Universidade Lusíada do Porto – Instituto Lusíada de Pós-Graduações (October 2008 to July 2009);
Graduation in Law by the Faculdade de Direito da Universidade de Coimbra (1998-2003).
Career Profile and Professional Experience:
Senior associated Lawyer at CRA TIMOR – Companhia de Representação e Advocacia, S.A. since January 2017;
Associated lawyer at Plataforma Legal, A.C.E. (Complementary Law Firms), specialized in Banking and Financial Law, Corporate and Commercial Law, and Registration and Notary Law, with permanent provision at clients' premises (namely Caixa Económica Montepio Geral and Banco Millennium BCP), and formalization of contracts related to the transmission and encumbrance of real estate, by Authenticated Private Document (from July 2015 to December 2016);
Associated lawyer at P.L.A. – Francisco Preto, Lia Araújo & Associados, Soc. Advogados R.L, Law Firm practice in Civil Law, Criminal Law, Commercial Law, Labour Law, Tax Law, Public and Administrative Law, Banking Law, Bankruptcy, including Litigation and Notary acts (from October 2007 to June 2015;
Professional traineeship as Jurist at Câmara Municipal de Valpaços (Local Governance), especially in administrative infraction proceedings and procedures for public works contracts (from October 2006 to June 2007);
Trainee lawyer at Dr. Manuel Queirós office, in specific areas of Civil Law, Commercial Law, Labour Law, Public and Administrative Law, and Litigation (from April 2004 to March 2006).
BAR Associations and Professional Memberships:
Registered at the Portuguese Bar Association since March 15th of 2006.
Languages spoken:
Portuguese
English
Spanish
French (knowledge of)
Nationality:
Portuguese