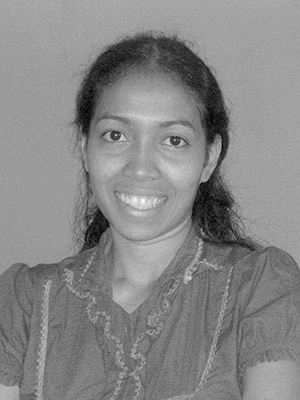 Isménia da Costa Cabreira
Trainee Lawyer
Contact
Email: icc@cratimor.com
Academic Background:
Graduated in Law by the Timor "loro sae" National University (U.N.T.L.), Díli, Timor-Leste.
Career Profile and Professional Experience:
Trainee Lawyer of CRA Timor since 2016.
Paralegal and Translator of CRA Timor (2008-2015).
Additional Information:
Experienced translator in English to Tétum or Indonesian, Portuguese to Tétum or Indonesian, and English to Portuguese or Portuguese to English;
Participation on several conferences, namely Servant Commission Conference, Chamber of Commerce in Timor-Leste Conference, Administration law, Human Rights including Youth and Children Conference and Land and Property Policy Laws Conference.
Languages spoken:
Portuguese;
English;
Indonesian;
Tetum.
Nationality:
Timor-Leste