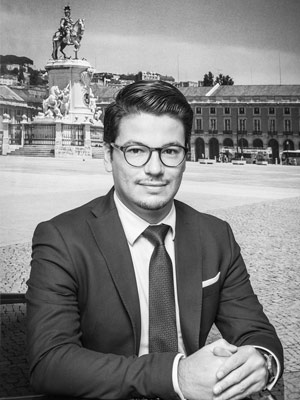 Paulo Oliveira
Lawyer (Based in Shanghai)
Contact
Email: paulo.oliveira@cratimor.com
Main Practice Areas:
Constitutional Law; International Law; Public Procurement; Administrative & Criminal Offenses; Corporate Governance, Competition & Compliance; Litigation.
Academic Background:
Master of Laws – Constitutional Law (LL.M.) in Academia Brasileira de Direito Constitucional (Brazil, 2013);
Bachelor of Laws (LL.B.) in Faculdade Cenecista de Joinville (Brazil, 2012).
Career Profile and Professional Experience:
Lawyer of CRA since 2016, with experience in Brazil, Portugal, Timor-Leste and currently in China (Shanghai);
Legal Advisor at the Brazilian Public Prosecution Office, Santa Catarina State (2012-2015);
Experience in inbound-outbound investments research in the Portuguese Speaking Countries Community – CPLP;
Expert in Brazilian Law.
BAR Associations and Professional Memberships:
Admitted to practice Law in Brazil and Timor-Leste;
Member of the International Trade Commission of Brazilian BAR Association.
Languages spoken:
Portuguese;
English;
Spanish;
Nationality:
Brazilian