Areas of Practice
CRA Timor is able to work with its clients in all fields of activity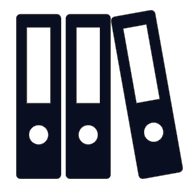 Areas of Practice
Since its establishment in Timor-Leste, CRA Timor has been recognized as the only local international law firm with capability to provide services to foreign investors in the country.
Under the supervision of our founding partners, CRA Timor offers full-service legal advice on Timor-Leste corporate law to public and private, national and international corporations. The professional services we offer also includes translation services, representation and domiciliation services of foreign investors.
CRA Timor is able to work with its clients in all fields of activity and at all stages of their corporate existence, i.e. incorporation, establishment and the development of its business activities. For established corporations we advise on all legal aspects of developing and implementing successful businesses.
CRA Timor concentrates its practice in the following major areas:
OIL & GAS
CRA Timor provides all sorts of services related to the Oil & Gas business in Timor-Leste namely assisting its Clients with corporate, tax, labor, and exploration matters. We have assisted Major Oil & Gas companies in agreements for survey of oil fields, corporate restructures and negotiation of Production Sharing Contracts.
CORPORATE
CRA Timor provides high level of legal assistance in corporate law to international clients who want to establish business in Timor-Leste, as well as to well establish companies in its corporate restructures and issues. We have provide services of Incorporation and Restructure for all types of companies, such as Insurance Companies, Banks, Construction Companies, Telecommunication Companies, as well as Assistance to Shareholders in conflicts with company`s Board of Directors.
TAX
CRA Timor has been assisting major international and local companies in its disputes with the Tax Authorities as well as on the prevention of tax issues. In this field, we have provided Assistance to companies in Court cases against the Tax Authorities, especially Oil & Gas Companies and Oil & Gas Contractors and Assistance to companies on the fulfilment of its tax obligations and in its restructures and tax efficiency.
BANKING AND FINANCE & INSURANCE
CRA Timor has assisted clients on the incorporation of insurance companies as well as in the preparation of projects related to Bank incorporations. CRA Timor also assists leasing companies as well as Money exchange/Money Transfer companies.
LABOR & EMPLOYMENT
CRA Timor assists on a daily bases local companies and well as local employees in labor disputes as well as management of employees' legal status for companies with numerous staff, drafting of all the employment contracts with local and international employees and dealing with its local representatives. We have assisted major Hotels, Oil & Gas companies and Telecommunication companies.
INFRASTRUCTURES & TELECOMMUNICATIONS
CRA Timor assists on a daily bases telecommunications companies in setting up their infrastructures all over Timor-Leste. We have been provide assistance on construction planning, compliance of all the projects and contracts within the Timorese law and on the development of the infrastructures all over the Country.
IN-HOUSE COUNSELLING FOR PUBLIC BODIES
CRA Timor has assisted public entities with the displacement of in house legal counsels that handle all of the contracts and draft decree-laws and other legislative documents. CRA Timor also assists in the drafting and preparation of the legal documentation to be submitted to the Council of Ministers.
IP – INTELLECTUAL PROPERTY
CRA Timor offers a wide range of services in the IP area. Although Timor Leste has still a long way to go on the development of the proper legal framework applicable to IP matters, CRA Timor offers its services in preemptively securing its Clients with cautionary notices and related processes aiming for future protection when legislation will come into place.
CRA Timor is proud to be the #1 Firm acting in this area in Timor Leste.