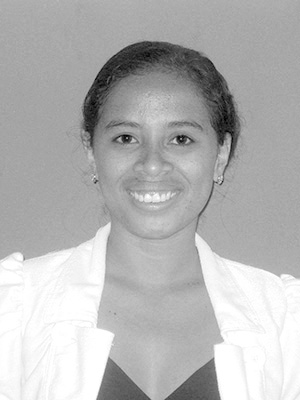 Deliana Lopes Caetano
Senior Legal Adviser
Contact
Email: deliana.lopes@cratimor.com
Academic Background:
Graduated in Law by the University UNPAZ, Díli, Timor-Leste.
Career Profile and Professional Experience:
Experienced translator in English to Tétum or Indonesian, Portuguese to Tétum or Indonesian, and English to Portuguese or Portuguese to English;
Winner of a national contest prized with a scholarship in Australia (2016).
Languages spoken:
Portuguese;
English;
Indonesian;
Tetum.
Nationality:
Timor-Leste