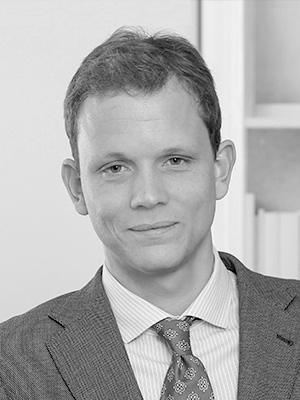 Sebastião Burnay
Lawyer
Contact
Email: sebastiao.burnay@cralaw.com
Languages spoken:
Portuguese
Spanish
English
French
Was born in Lisbon, December 26th, 1991
Nationality: Portuguese
Bars Admitted: Portuguese Bar Association, since October 2019.
Qualifications/Education:
Lisbon University, (Degree in Law 2015); post graduation European and International Law (NOVA Lisbon Law School, 2018).
Career Profile:
Associate Attorney-in-Law at CRA (2021); Associate Attorney-in-Law at PMC Lawyers Lisbon (2019) focusing on litigation, labour, construction, real estate and urbanism; Jurist at Audiogest – author and neighbouring rights society (2017); Trainee Lawyer at SRS and Abreu Advogados (2012-2015), Auditor for the Portuguese Constitutional Court (2014).
Professional Experience:
Focused it's practice, on the last 10 years, on Litigation (mainly labour and works contracts related legal actions), Real Estate law, Urbanism law (property asset management, architecture and project licensing), IP & Author rights (having served as jurist for the creation of the new Cabo Verde Author Rights Code), music-career business modelling and planning, and Residence Visa procedure management.